Customer Reviews - The Crucial Pillar of Business Success
Topic: Thoughts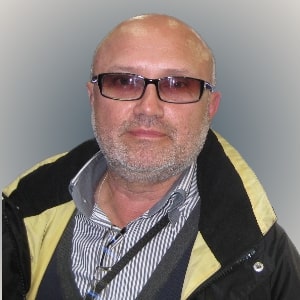 Imagine this: You're searching for a new restaurant to celebrate a special occasion. Your mind buzzes with questions. Will the food be exceptional? Will the service be impeccable? More often than not, in this quest for answers, customer reviews become our trusted companions in making our decisions.
Considering this, I would like to rephrase the famous quote by Bill Gates - "If your business has reviews with a ranking lower than 4 or has no reviews at all, it's likely that your business will fail."
Uncovering the Power of Communication
I used to work for a company that specialized in selling automotive, boat, and yacht covers. Realizing the need for a customer review strategy that was lacking, I took the initiative to tackle the issue by starting work as a customer care representative. However, on my very first day, I faced a significant challenge - a negative review from an irate customer who alleged non-delivery.
In response, I reached out to the buyer, promising to investigate and asking him to call me. When he did, still frustrated, I suggested he search within his family for the missing cover. I already knew about many cases where one family member had not informed another about getting an order. Astonishingly, the next day he called back, having found the cover not within his family but on his neighbor's car. He identified the cover by the logo of ours on it. Now he suspected his neighbor of stealing the cover.
As a result, his anger shifted towards the neighbor, and to prevent further conflict, I had to obtain the neighbor's contact information. Ultimately, it was discovered that the mix-up occurred because the carrier had delivered the package to the wrong address. The neighbor, mistaking it for an order placed by his wife or daughter, had accepted it. I suggested that the gentleman keep the item if he liked it and advised him to place a new order to appease his upset neighbor.
Days later, the initial buyer apologized for his earlier rudeness since he finally had the cover for his Porsche. In return for his apologies, I kindly requested glowing reviews from both him and the neighbor. Two happy buyers and two shining five-star reviews were the result.
This experience taught me the power of communication with clients. It highlighted that effective communication is paramount to resolving misunderstandings and transforming them into happy endings. From that day forward, it became my guiding principle in further dealing with buyers.
Harnessing the Power of Google Reviews
Afterward, we embarked on developing a customer review strategy that revolved around effective communication.
First and foremost, besides our website and bustling stores on major marketplaces, we ventured into the realm of Google Business Profile. It's like a digital snapshot of a business, capturing customer comments and opinions that pop up when people search for us on Google or seek directions on Google Maps.
Once our business was verified, we adorned our profile with a captivating description and handpicked photos that truly showcased our essence. We meticulously crafted the description, ensuring it brimmed with relevant keywords that accurately portrayed our unique offerings. Of course, we knew better than to go overboard and stuff it with excessive keywords to avoid any penalties from the digital overlords.
Now, let me share a little secret we discovered - customers often leave reviews when they encounter a problem or issue. That's why we've made it our mission to go above and beyond their expectations and deliver an outstanding experience that leaves them completely satisfied and happy.
Armed with this knowledge, we boldly reached out to our customers, requesting their invaluable reviews on Google via charming emails or convenient text messages. We made sure to include a direct link to our profile, making the process as effortless as sipping a cup of hot cocoa on a winter's eve.
But hold on, not everyone was familiar with the art of leaving a review. So, we took it upon ourselves to enlighten them with a simple and concise set of instructions, unveiling the mysteries of the review realm. Little did we know that this thoughtful gesture would go a long way in driving engagement and igniting the fire of customer feedback.
Handling Negative Reviews
All I'm saying is that there's no chance to deal with customers and completely avoid negative reviews. To be honest with you, it hurts sellers a lot. I've noticed that negative reviews mostly occur due to our mistakes, which can be attributed to human factors.
Google can only delete negative feedback if it violates one of its policies. Therefore, it can stay visible to prospects for a long time.
What can be done to remove a negative review if it appears on a company's profile?
Firstly, and perhaps most importantly, it's crucial to acknowledge that the buyer who left the negative review might be right. This approach allows us to investigate the real causes of the mishap.
Secondly, I used to take negative reviews very personally and let my emotions cloud my judgment. So, I made a conscious effort to stop worrying and accept negative reviews as they are.
When we discover that the issue was indeed our mistake, we immediately reach out to the buyer. We acknowledge that we are all human beings and that anyone can make mistakes. We admit our error, offer a sincere apology, and ask if they would accept a replacement. Additionally, we provide something of real value as compensation for the inconvenience caused. As a rule, this approach works well, and customers often accept our apologies and remove their negative reviews.
In cases where a customer has left a negative review unfairly, we contact them to understand their perspective. Through negotiation, we strive to resolve the situation amicably.
In cases where we were unable to reach a specific customer or encountered difficulties in negotiating, we left a comment in response to the negative review, stating the truth clearly. We made it clear whether it was our mistake or if the customer was unresponsive or unwilling to accept our proposed solutions. Believe me, such comments have impressed prospects, worked successfully for us, and solidified our reputation as honest and transparent sellers.
Let me backup my assertions with some statistics taken from Search Engine Land and Marketing Charts:
60% of survey respondents found company responses to reviews with comments that clear up their questions as being helpful ;
According to a survey, 94% of consumers stated that a negative review persuaded them to steer clear of a particular business;
Similarly, 4 out of 5 consumers admitted that they would change their decision after reading negative reviews;
An interesting finding shows that 63.6% of consumers check reviews exclusively on Google before deciding to visit a business;
To Conclude
In the article, I shared my practical experience and life hacks gained over six years of dealing with customer reviews. I hope that some readers find it useful. I also included some statistical figures I've come across. I firmly believe in the importance of listing businesses on appropriate review sites, with a particular emphasis on Google.
Google reviews, which consist of customer comments about businesses on the Google platform, hold tremendous significance in today's digital landscape. They appear prominently among the first results individuals encounter when searching for a business on Google or seeking directions on Google Maps.
For businesses, actively managing and leveraging reviews is crucial for establishing a strong online reputation, gaining a competitive edge, and fostering trust with our target audience in today's digital era.