Specific Features of IT Market in Saudi Arabia
Topic: Thoughts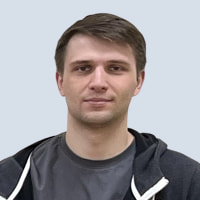 In my career as a developer, I have attended several IT exhibitions and conferences to gain insights into the latest trends and technologies and make useful business connections. "Seamless Saudi Arabia 2023" is the event that stands out from the rest. First, it was held in a country that opened its doors to foreigners and became liberal in issuing tourist visas only in 2019. Second, it was a very large-scale event with 24,102 attendees, 521 exhibitors and 378 speakers. The focus was on fintech, e-commerce, retail, banking, payments, digital marketing and home delivery.
In order to gain some benefit from attending this exhibition, it is advisable for everyone involved (whether exhibitors or attendees) to start early preparations for this event. Detailed information about the upcoming exhibition is easily accessible on the official website, enabling everyone to make necessary arrangements. This includes identifying and establishing business relations with individuals or companies of genuine interest.
My colleague and I decided to attend "Seamless Saudi Arabia 2023" only a month before it started. Therefore, all preparations were made in a very short time. We managed to contact and communicate with some company representatives online beforehand and then meet them in person at the exhibition.
This was very fortunate, because making contact from scratch at such events is basically quite difficult. For us, it was easier if a person was already waiting to meet us, had an idea of who we are, what we offer, where and how we work. In this case, the communication was more concrete and substantial.
Main Features of the IT Market
All the exhibitors were very friendly and eager to tell us about their companies, products and the Saudi IT market in general. Here are some takeaways:
High Competition
The market of IT is highly competitive because Saudi Arabia is close to Pakistan, India, and Egypt, where there are many developers working at much lower rates. So competing with them can be quite challenging. Small companies or startups with little money cannot afford expensive developers and often opt for those from India, Pakistan or Egypt.
Having talked to the exhibitors, we came to the conclusion that we, as representatives of an outsourcing company, should turn not to small start-ups, but to large companies working with the government, as they have more resources, more projects and more stability.
The Need for Large Teams and Quality in Large-Scale IT Projects
Large companies or corporations can afford more expensive developers because they place more emphasis on quality. One of the exhibitors told us that they are more interested in working with large teams because large-scale projects require a lot of human resources. For example, his company currently has 70 developers in its project.
Local Presence
Exhibitors have also told us that it is easier for them to work with companies that are based in Saudi Arabia and have a current account there. This allows them to communicate promptly with the team and transfer funds quickly.
They often advise foreign outsourcing companies to hire a couple of sales managers or business development managers who will work in Saudi Arabia and represent the company's interests there.
Personal Recommendations
Referrals are very important for potential customers. Referrals are powerful and the most valuable form of marketing in the whole world. But in Saudi Arabia, it is especially relevant. Here it is extremely difficult to start a business relationship from the street. It is much better and more effective when a partner tells someone about you, recommends your company, then you have a completely different attitude, more trust, and they work with you more actively.
Customer Focus: Deadlines and Cost
In this market, customers are mainly interested in two things: deadlines and the cost of the project. As a rule, they show little concern for the company's internal issues: whether the development team is staffed, how work processes are organized, how problems are solved. Customers do not want to deal with it. They want to pay money and get the result. And that's it!
Fierce Competition and Exaggeration
Because competition in the IT market is fierce, developers often exaggerate their capabilities or tell customers what they want to hear. Sometimes they promise that the project will be ready on time, even though they know it's unlikely. Why do they do this? Because if they don't embellish their capabilities, another company will do it and take the project for themselves. Many companies accept these rules of the game and play by them.
If the promise does not match the result, it may bring inconvenience to the customer and cause their dissatisfaction. But since everyone in this market does not work on the first day, they are all morally prepared for such situations and take certain risks. The IT market in Saudi Arabia has adapted to such situations, and they are not a big surprise for anyone.
Unfortunately or fortunately, this goes against the core values of the company I work for. When I first started, my team leader told me right away that the company's most important value is its people. And also a trusting, honest relationship with both the employees and the customers we work with. That's why we only tell them the truth, talk openly about problems, bring them to the customer's attention if there are any, and do not hide anything.
For me as a developer, it was interesting to communicate with representatives of the Saudi Arabia IT market and learn about their peculiarities, which sometimes do not coincide with ours. However, after the exhibition I realized that despite some differences in terms of geography, history and mentality, it is quite possible to find a common language with representatives of Saudi companies and establish business relations with them. But we have to take their specifics into account.
Stages of Preparation for the Exhibition
Participating in events such as "Seamless Saudi Arabia 2023" provides a remarkable opportunity to make new contacts with representatives of various companies and discuss cooperation opportunities. If you ask me if I would like to visit this exhibition again, my answer is "Of course!". But next time I will pay more attention to the preparation and its steps:
Make a Decision
It is advisable to make the decision to travel to an exhibition approximately four months in advance. This will ensure enough time for adequate preparation. It is not for nothing that the saying goes: The person who is well-prepared, has already won half of the battle.
Create Promotional Materials
Then my colleagues and I need to create promotional materials about our company so that potential customers have a clear idea of what we do, what we are good at and what advantages we have over competing companies.
At the exhibition, I was once again convinced that even such a small detail as a business card can make a big difference, as it is still the most effective direct marketing tool compared to email campaigns, SEO strategies and paid online advertising. I noticed that some people broke into smiles when they received business cards and enjoyed studying them.
Since a business card leaves the recipient with the first impression of the company, it should contain key information. In addition, having a high-quality, well-designed business card at the ready indicates professionalism and preparedness.
Give Exact Figures
We need to give accurate information in numbers about our best projects (how much the project costs, how many subscribers it has, how many developers are involved, etc.) At the exhibition, I noticed that people's eyes literally light up and there is a keen interest when they hear exact figures. However, they show little enthusiasm when they hear general information.
Establish Connections in Advance
We need to start building online communication with potential customers in advance through social networks and LinkedIn. Since the official website contains a plan of the exhibition and information about which companies will participate in it, we can contact them in advance by email and start communication. In this case, we can test the waters and understand how we can be useful to each other, whether we have chances for further cooperation. So that in the future, we will no longer be no-names at the exhibition, but potential partners for each other.
Conclusions
Saudi Arabia is investing in a high-tech future and is focusing on the development of the technology sector. "Seamless Saudi Arabia 2023" can prove it as it is the biggest and the best event in the region covering the latest innovation in payments, fintech, retail and e-commerce.
Everyone who is planning to take part in the exhibition should thoroughly prepare for it as it is 50% of success. Two days are not enough to communicate with all 500+ exhibitors, so it is better to study the list of exhibitors beforehand and decide which of them can become a potential customer or partner.
The Saudi Arabia IT market has its own peculiarities due to its geographical location, history, and oriental mentality. You need to take them into account if you want to have productive and long-term cooperation with Saudi partners.