Unrealized Power of Hyperlocal Businesses in the Digital Age
Topic: Thoughts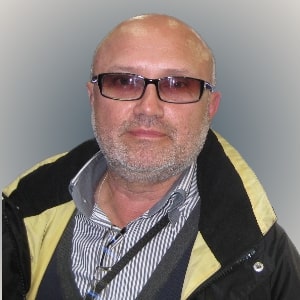 Services have become an essential part of our lives, but let's recall those moments when something arrived incredibly late, when terminals chose the worst timing to malfunction, or when our precious orders mysteriously vanished. Ever tried resolving an issue with a corporate giant? Oh, the joy! I bet you can recall countless instances from your own life. I must emphasize that such delightful mishaps tend to occur more frequently with our beloved big corporations. Of course, exceptions exist, but they're as rare as finding a parking spot right in front of a crowded mall during the holiday season.
In my opinion, incorporating internet technologies into any business is crucial, but it is equally important for businesses to maintain a human touch. In this regard, I would like to share two instances from my own life to support my belief in the potential of hyperlocal businesses.
To begin, I would like to mention some statistics shared by Future Market Insights. According to their data, the global hyperlocal delivery apps market is projected to grow significantly from $1,155.2 million in 2021 to $8,856.6 million over the next decade. These figures are based on the trends observed last year, when the market experienced a growth rate of approximately 21%. Moreover, it is evident that this growth is accelerating rapidly. Considering that around 90% of hyperlocal delivery app users are hyperlocal businesses themselves, we can anticipate a similar increase in the number of hyperlocal companies. Isn't it amazing?
From Loyalty to Innovation: A Dry-Cleaning Story
I was a loyal customer at a downtown dry-cleaning establishment for years. It was conveniently located on my way to the office, and I enjoyed dropping off and picking up my clothes there. The Vietnamese staff became like family to me, and we developed a genuine bond despite their poor English. I even started arriving early to enjoy their delicious Vietnamese coffee and engaging conversations with the owner. And once they invited me to their family celebration, which brought me great joy. While there were other dry cleaners with good services that were closer to my place, it was the personal connections and kindness of the Vietnamese staff that kept me loyal. However, I learned about a new dry-cleaning service in a neighboring town in Marin County that offered then unique feature: order pickup and delivery through a mobile app. Intrigued, I decided to try their service one Saturday, and it exceeded my expectations. They handled my clothes with care and efficiency, delivering them back to me flawlessly.
This convenience presented a dilemma for me. I didn't want to lose the friendly relationship I had with the owner of the Vietnamese dry cleaner, but the new service was incredibly convenient. I discussed it with the owner, Lan Nguyen, and suggested they implement a similar mobile app. To my surprise, they took my suggestion seriously and decided to introduce a mobile application and delivery service.
They offered all their existing customers the chance to install the app, and I gladly took part. After that, I easily scheduled pickups and had my clothes delivered straight to my car in the parking lot.
Our relationship remained friendly; their business is growing well, and once a week I drop by for a cup of Vietnamese-style coffee and a pleasant chat.
The Transformative Impact of a Mobile App
I can already hear the argument that this is not a very good example, that the dry cleaner upgraded when I was already his friend, which is why I had the personal service. They say that now, with a mobile application, this dry cleaner has become less personalized. I don't think so. They still communicate with their customers; it's just that the mobile app and delivery have expanded their customer base (as Lan said, by more than 50%). Lan still personally gets acquainted with new customers, and for that, he often delivers orders himself. Now, any customer can have a video call with him. And he is still close to his customers.
Personal Connection Over Coffee: A $60,000 Saving Journey
I had a great experience with a tax consultant who used a personalized mobile app. I found him through a local website and scheduled a free online consultation. The consultant was competent and helpful, and we had another online video call during the order process. He found a $10,000 deduction for our company. But the interesting part came later, when we discovered our shared love for Equator Coffees, a coffee shop in the downtown of Mill Valley. We decided to meet up for coffee there, where we exchanged stories and had a pleasant conversation. As a result, the consultant gave me more insights that further ended up saving the company $60,000. That's a significant difference compared to the initial $10,000 savings, and all thanks to our personal meeting over a cup of coffee. Isn't it great?
The Rise of Hyperlocal Businesses: Embracing Personalization and Connectivity
Based on the points highlighted in the text, it becomes clear that integrating internet technologies into hyperlocal businesses is an absolute game-changer. Not only does it enable reaching a larger customer base, but it also empowers hyperlocal businesses to truly understand and cater to their clients' needs on a personalized level. In an era where genuine human connection is increasingly scarce, the ability of hyperlocal businesses to communicate and connect with their customers becomes their ultimate advantage.
But what about the mighty giants of the industry? People will continue to flock to these behemoths for their services. However, let me assert that hyperlocal businesses will unquestionably snatch some customers away from these giants. Why? Because more and more individuals are valuing the quality and personal touch that hyperlocal businesses offer, even if it means paying a premium price. The era of one-size-fits-all services is coming to an end, making way for a new wave of discerning customers who prioritize the unique and tailored experiences that hyperlocal businesses excel at providing.
So, let's embrace this shift in consumer preferences and acknowledge the rising significance of hyperlocal business. It might sound subjective, but the research supports the notion that the future belongs to those who can genuinely connect with their customers, offer top-notch quality, and deliver personalized solutions. In this exciting environment, hyperlocal businesses have a golden opportunity to shine. Let us champion the power of hyperlocal businesses and celebrate their unwavering commitment to exceptional service!